REFEREE/TRAVEL SERIES
The Official/Referee Bag comes equipped with a zipper pocket on each end, pockets on either side of the bag and a removable shoulder strap. The Travel Bag comes small and large. Both include 2 large 5" wide gusset end pockets on both sides with a permanent adjustable shoulder strap.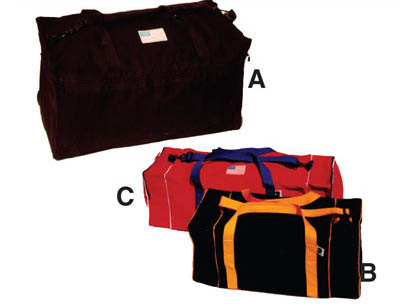 REFEREE 25" X 13" X 13"

TRAVEL SMALL 26" X 11" X 11"

TRAVEL LARGE 33" X 11" X 11"