PRO SERIES
Constructed of heavyweight breathable canvas. Triple layered throughout for durability and extended life. Super strong nylon handles, oversized brass grommets for strength and ventilation, double and triple stitched at vital stress points, rot resistant poly thread, strong 2-way metal zippers.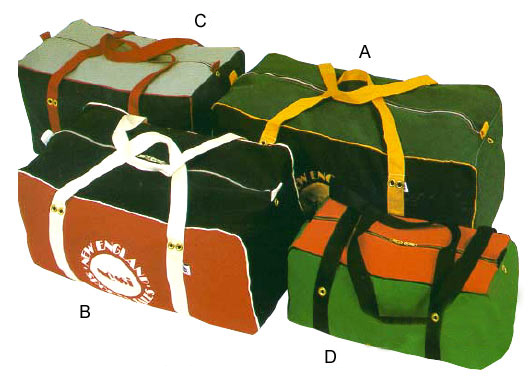 A) Goalie 40" x 18" x 18"
B) Player 36" x 18" x 18"
C) Intermediate 32" x 18" x 18"
D) Coach 24" x 13" x 13"
E) Jumbo (not shown) 44" x 20" x 20"